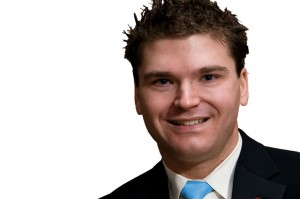 The guest of Episode 35 is Matt McWilliams, host of the top-rated podcast, "The World Changer Show".  Matt is a successful affiliate marketer, a personal coach, consultant and podcaster.   says he is a world changer and believes that everyone has the potential to be a world changer too.
Some of the topics covered:
Why Matt pressed on through adversity instead of giving up
What affiliate marketing is and how entrepreneurs can make money doing it
How affiliate marketing has changed over the years
The things and entrepreneur should look for in a affiliate manager
The importance of community when building a platform
Matt's strategy in launching his podcast
The differences in audience engagement between blogging and podcasting
Turning disadvantages into advantages
Some of the free resources available on Matt's website.
The World Changer Show on iTunes and Stitcher
Matt McWilliams' website
Matt McWilliams on Twitter